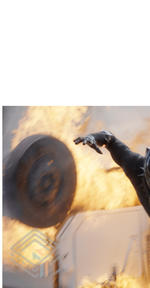 Klaw has stolen some armours from the Avengers Super-Secret Base. Falcon has checked the manifest, following things are unaccountable:
HulkBuster Armour
Spiderman Armour
Ant-Man Armour
Black Panther Armour
Iron Man Armour
Klaw hide all these armours and now it's up to you. Can you use your penetration skills to recover them all?
-Captain Steve Rogers
P.S. Klaw has a habit of dividing his passwords into 3 parts and save them at different locations. So, if you get some combine them to move forward.