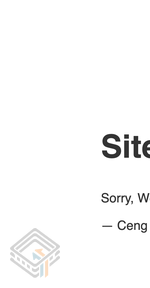 Name : CengBox:2
Goal : Get the user and the root flag
Diffuculty : Intermediate
Description : Looks like Ceng Company has site maintenance but there might be something that still working.
In this vm you may learn a few new things such as enumeration, CVE, privilege escalation and more. You will need everything that you found. Also you will have to check the differences and guess some things.
Tested on Virtualbox. The machine works properly with Virtualbox compared to Vmware.
For any feedback or hint feel free to contact me on Twitter @arslanblcn_